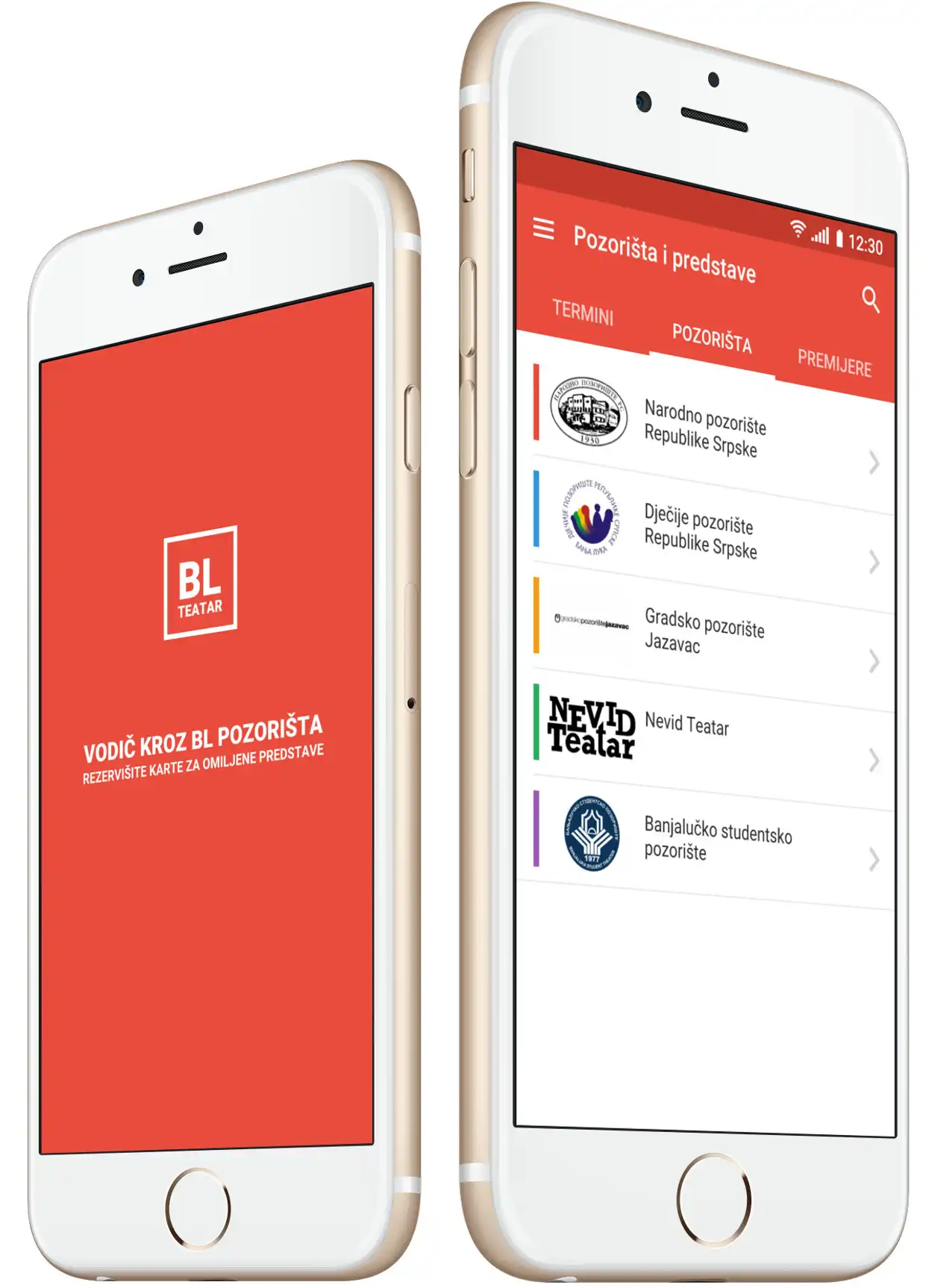 Overview
The goal of this project was to create a simple theater guide application. This application provides an easy way to reserve tickets and get information about theater plays in Banja Luka, such as location, cast, date, time and prices.
Technology
Technologies we used in
developing BL Teatar application

:
To ensure a high level of security and performance we are constantly expanding our skills, which are necessary to build attractive and effective software.

Ionic

JavaScript

HTML 5

CSS 3

Angular

PHP

Yii 2

Git

Adobe XD