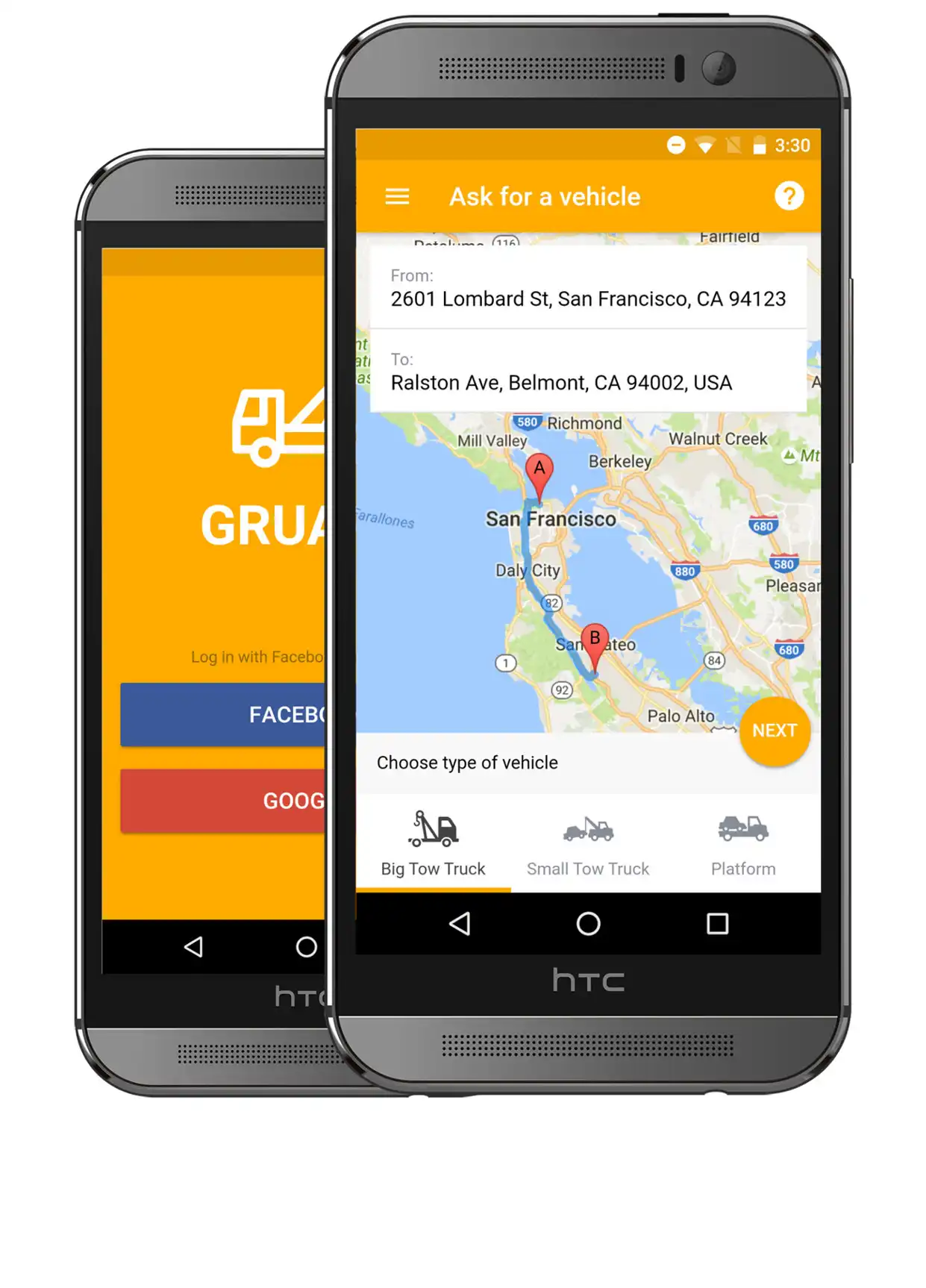 Overview
GruApp is an application designed to provide emergency roadside assistance. Users are able to quickly specify the details of problems that they are facing, which in return enables the application to assign a serviceman accordingly. Before the service is started, the user can select an offer that is best suited for them. Also, a detailed map with a traced location of the driver/serviceman is displayed together with his details in order to ensure that they can locate each other easily. If the users car is required to be towed, a map will be displayed that shows the shortest route to the towing destination. Drivers location can be monitored by the user in real time to ensure that the user at any time knows where his car is.
Technology
Technologies we used in
developing GruApp application

:
To ensure a high level of security and performance we are constantly expanding our skills, which are necessary to build attractive and effective software.

Ionic

JavaScript

HTML 5

CSS 3

Angular

PHP

Yii 2

Git

Adobe XD