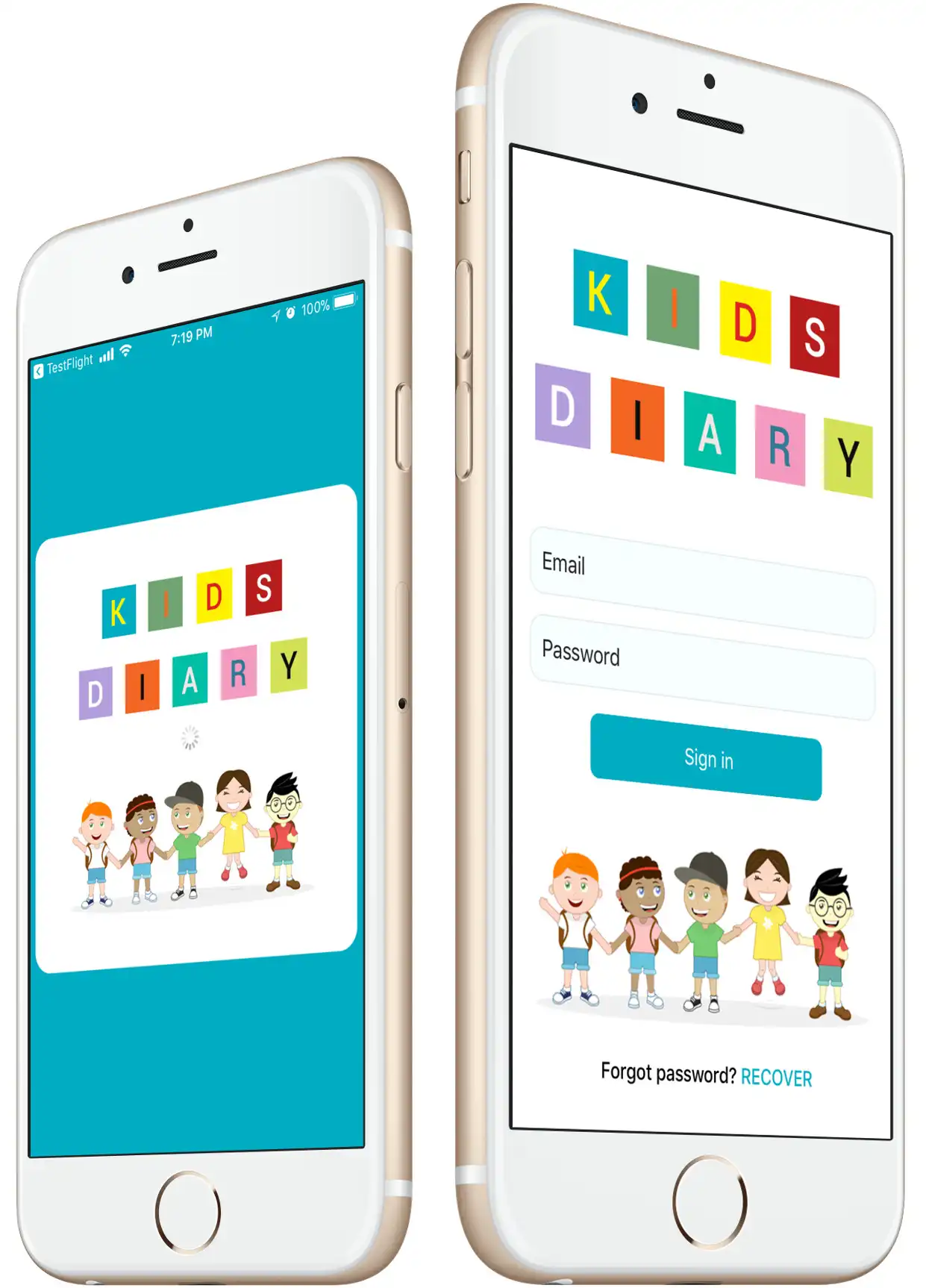 Overview
Kids Diary App is here to provide quick and easy interaction between the parents and schools. Parents and carers can keep up to date on their children's daily school schedule, menus, activities and can have milestones tailored to their needs. Schools can have the information provided to parents and carers as soon as they are available to share.
Technology
Technologies we used in
developing Kids Diary: School Activity Tracker application

:
To ensure a high level of security and performance we are constantly expanding our skills, which are necessary to build attractive and effective software.

Ionic

JavaScript

HTML 5

CSS 3

Angular

PHP

Yii 2

Git

Adobe XD